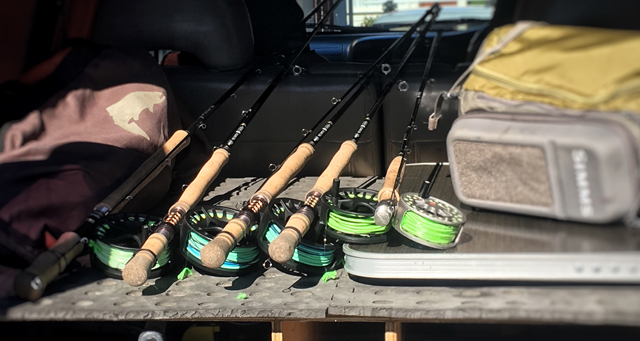 So personally I'm not a fan of rods riding on bonnets and roofs, attached by a magnet or suction cupped contraption, holding on against the ever changing elements. There are too many trees around the tracks I drive, Suction lessens with time, moisture and temperature and road scum along with moisture weakens a magnetic grip.
Breaking rods down and packing them away completely doesn't work for me either. The bountiful opportunities to pull up almost daily for a quick half-hour or so fish are lessoned by having to string up and re-rig each time the urge takes me. I like to have switch, floating and sinking lines ready to go on my trips about the Wakatipu basin. But there are easier ways to keep your rods at hand, organised, strung up and ready to fish at a moments notice, and to avoid the tears upon finding a rod broken in transit...
Hair Ties

Simply wind your fly up to the rod tip, break the rod down in two, and loop a hair tie around both ends holding them together. Secure the more fragile tip to the cork to better protect it in transit. Rods piled in the truck wont tangle, and are ready to go as soon as you arrive at the river. I always keep a few hair ties handy in my vest for securing rods broken down into 4 pieces for long walks back to the car (its no fun losing a section somewhere along the hours hike back), for transporting rods safely in a heli, and whenever fishing with Jack Kos. However there are more bombproof ways to ensure your 4 piece rods stay as 4 pieces and are attached to the reel, ready to go and here Manic have your back.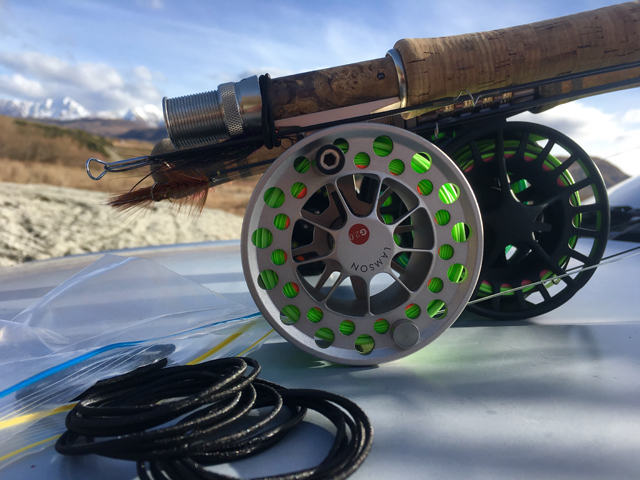 Simms Bounty Hunter Double Rod and Reel Case
Features:
Carries up to 2 single-hand, 4-piece,10-foot rods; fits some switch & mini speys
Reel carriage holds up to 2, size 12 salt reels
Removable, velcro fastened rod wrap straps
Detachable, adjustable shoulder strap & centered padded handle for quick grab-and-go
FABRIC TECH: 1680D dobby ballistic fabric & high-density plastic tube with DWR finish
APPROX. WEIGHT: 27.2 oz.
DIMENSIONS: 33.5" x 6" x 5" (double tube width)
C&F MAGNETIC ROD HOLDER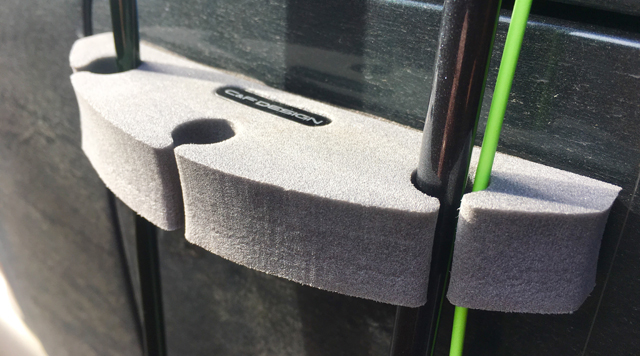 You're finally at the river setting up and unbeknownst your mates rod has slid off the car and is now underfoot... this wee doozie will keep your rods upright and problem free. Simple place it on the side of your car and slip the rods straight in.
DORE'S PRO TIP:
At the end if a long day it pays to clip your rods to the front drivers side panel of your truck, to avoid driving off with three rods still attached to the back...
Theres no excuses for a breaking a rod this season in transit. Less time mopping up tears = more time fishing.
Categories: Fly Fishing, Gear Talk