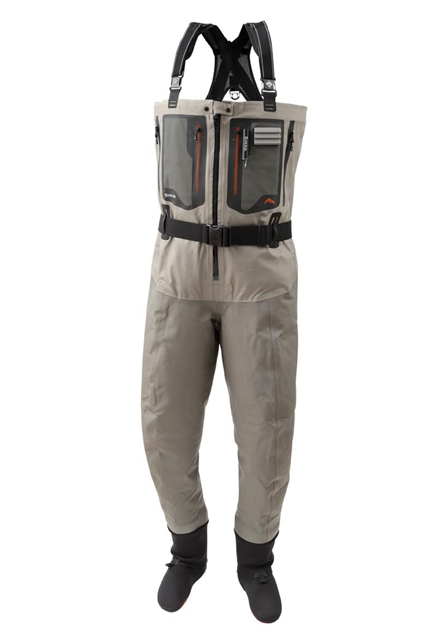 I'm often asked by both anglers and guides the difference between zippered, and non-zippered waders and whether they're worth it. The Simms G3 Guide Goretex wader is a champion: Guide tested, tough and the stalwart of the wader world. However sometimes you deserve a little more love so why not treat yourself? Let's run the pros and cons of the Simms G4Z Goretex, zippered wader as I see it.
Pros:

• The extended, front zipper makes for easy on and off, handy when rugged up in cooler conditions.
• Extended YKK quality, Aquaseal waterproof zippers will NOT give up the ghost, unlike most cheaper zippers found on the market.\
• The most comfortable stretch air mesh suspender system for all day comfort.
• They can be unzipped for ventilation on long, hot walks back
• Bunching up of winter fleece tops as you pull up your waders is a pisser, however with a zipped wader, this can be avoided.
• And of course, the obvious ease of riverside relief without losing your shoulder straps down the back of your vest.
Con's:
• You'll be changed quicker and more effortlessly than your mates so it'll be your job to get the coffee brewing / shout the first round.
• Ummmmm...That's about it!
Check out the Simms Freestone Zip waders made from high tech Toray fabric, or if you feel like treating yourself to the very best, the Simms G4Z Pro Shell Goretex waders... You probably deserve it.

Categories: Gear Talk