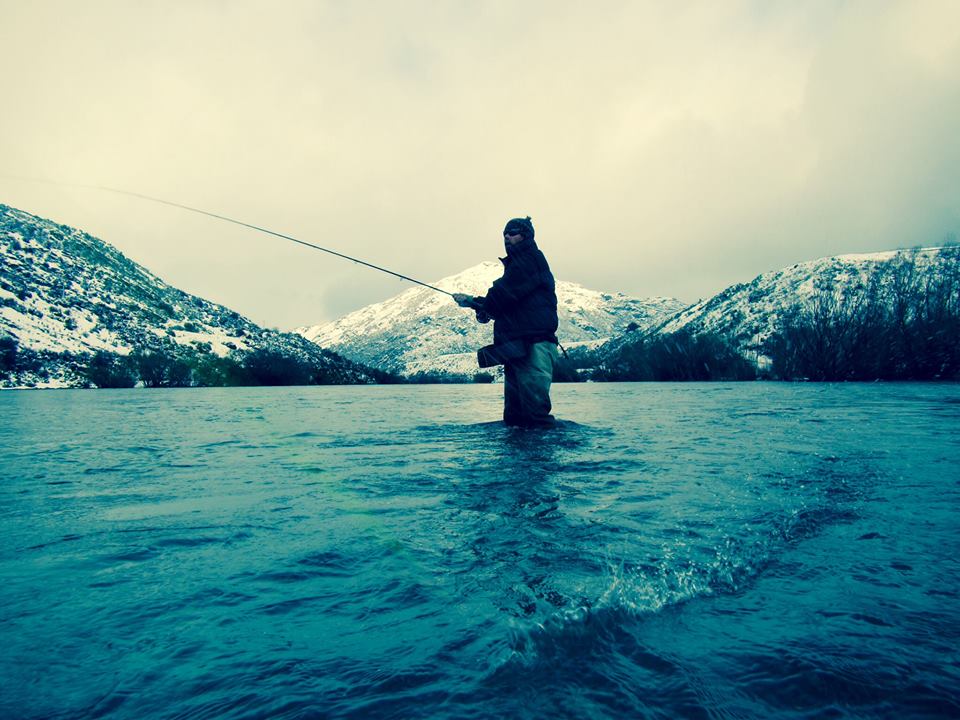 Winter's about to hit and even the hardiest of anglers put away their wet wading kit in favour of a good pair of waders, and never is it so important to consider your clothing system to remain warm and dry on the water. Your waders are only as breathable as what you wear beneath them, and your entire layering system works together to keep you comfortable and dry.
Even the most breathable of Gore-Tex wont keep you dry for long on top of your favourite Levi's but don't fear, Simms has your base layers covered.
Waderwick Core Bottom
Description:
On some rivers wading is cake. On others—where pushy water, punishing currents, and glacial temps are the norm—it's a skill-set aided by layering options that keep you fishing longer. Simms' Waderwick Core Bottoms are built to dive into icy depths all day, with a Baselayerfit that contours to the body, keeping you warmer when and where it counts. Two-way stretch knit fabric delivers appreciated breathability and mobility, while PET Dry fabric and COR3 tech help zap odors and dump unwanted moisture.
Features:
New Simms Baselayerfit is contoured to the body to keep you warmer & on the water longer
2-way stretch knit fabric offers excellent breathability & mobility
PET Dry fabric & COR3 technology is anti-odor & wicks moisture
Simms branded plush elastic waistband for added comfort
Fabric Tech: 100% Polyester with COR3 Technology
Approx Weight: 5 oz.
Sizes: S/20, M/30, L/40, XL/50, XXL/60
Sizes: S–XXL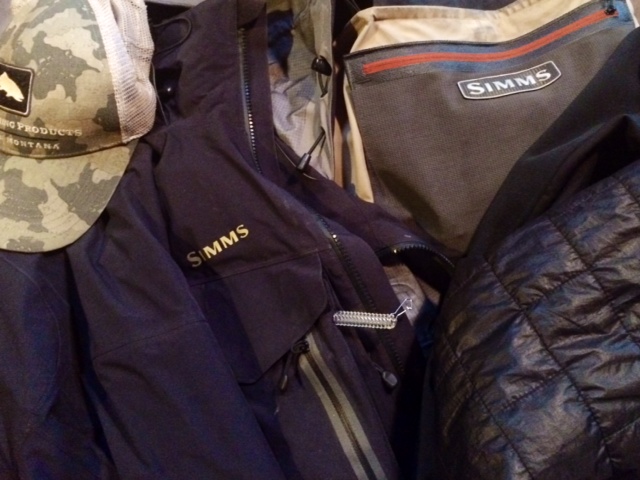 Waderwick Thermal Bottom
Description:
This minimalist thermal baselayer is the ticket for long hours in frightening cold waters thanks to microfiber fleece that holds body warmth for effective, convective heat. Whether contending with a mid-afternoon rain blast or dodging paint stripping winds, layer Waderwick™ Thermals under Simms' award-winning waders for optimized breathability and wicking performance. Pant features include an adjustable drawcord waistband for a fully customizable fit and an anti-pill finish that stays durable and smooth through the seasons.
Features:
New Microfiber fleece with excellent thermal & wicking properties
Adjustable drawcord waistband
Anti-pill finish
Fabric Tech: 100% Polyester Microfiber fleece
Approx Weight: 11 oz./155 g/m2
Sizes: S/20, M/30, L/40, XL/50, XXL/60
Sizes: S–XXL
Socks
No layering system is complete without a great pair of socks, the comfort, and wicking properties of which can often determine your overall confort on a cold winters day. Check out our thoughts here on our Simms range of socks.
It's also worth mentioning that Simms has you covered as far as tops go too, so if you're looking to get maximum comfort from your your breathable jacket, it all starts with layering. Stay warm, dry, comfortable and most importantly - stay fishing!
Categories: Gear Talk