| | |
| --- | --- |
| Posted by Chris Dore on October 10, 2016 at 3:15 AM | |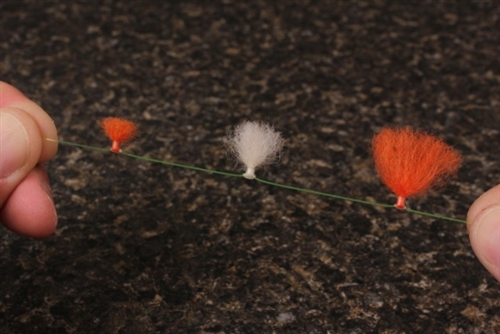 Early season often means fuller flows and colder temperatures and so aside from the occasional hatch event on smaller, rain fed waters nymphing is the mainstay. In cool, often wet conditions the issue is in keeping yarn indicators dry, floating and visible...
The key to keeping yarn style indicators dry is to simply not go fishing. Since that's not an option, here are a few others...
At home..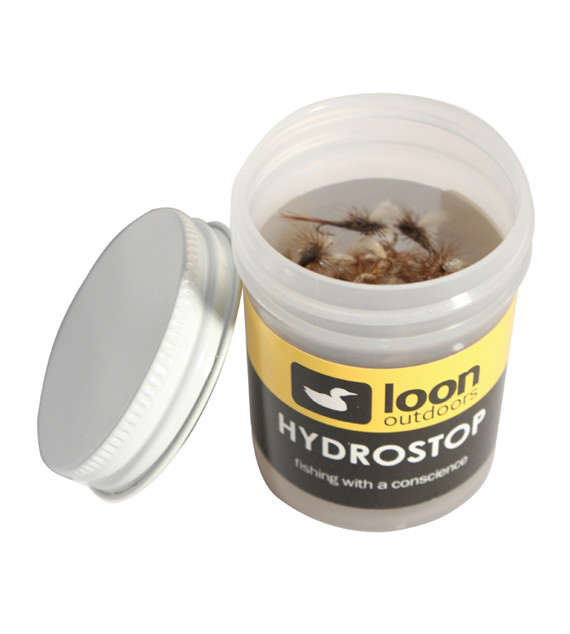 Loon Hydrostop.
This product dries completely oil free and can be used to pre treat indicators, and material or flies hot off the vice.
Soak your indicators for 5 minutes before drying for 24 hours in-between a paper towel.
Your indicators will be permanently waterproof and ready to fish each time you pull one out of your box.
On stream..
If you're like me, you aren't organised enough to pre treat your dries and indicator material, so rely on on-stream options.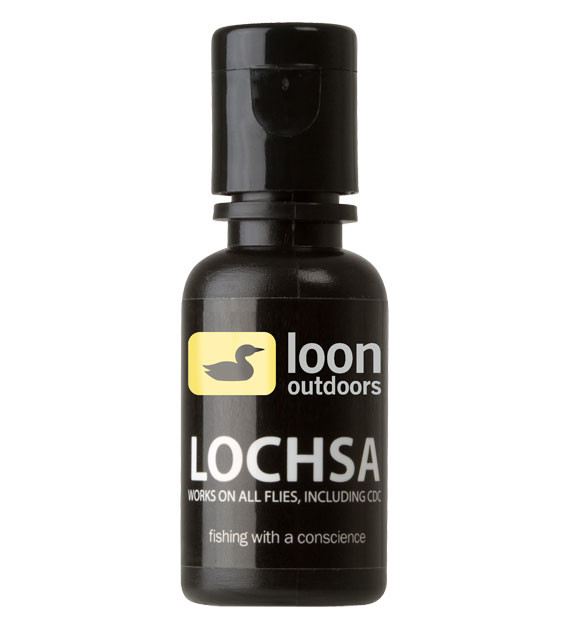 Loon Lochsa
Lochsa is a premium all-around gel floatant that even works on CDC. It won't mat dry flies made with CDC and is perfect for treating any type of feathers, hair, hackle, or yarn. Lochsa will provide maximum floatation without the slightest hindrance on appearance. It is silicone based, and won't melt in the heat or harden when it's cold.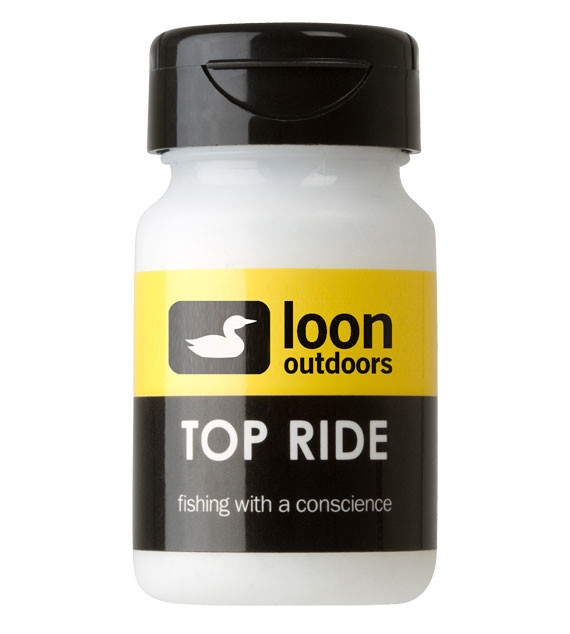 Loon Top Ride
Known as "Shake and Bake" by world class guides, this desiccant (drying agent) and powder floatant is fast and easy to use. A fly or indicator (still attached to the leader) goes in wet, and a few shakes later comes out dry and coated with a powder floatant. A great way to dry and rejuvenate waterlogged, or trout slimed flies.
So dont get stuck retying flies or replacing indicator yarn while your mates are catching fish. Do what the thinking anglers do and carry the right products and maximise opportunities
Categories: Gear Talk, Fly Fishing